How to clean marble – The Guide for homeowners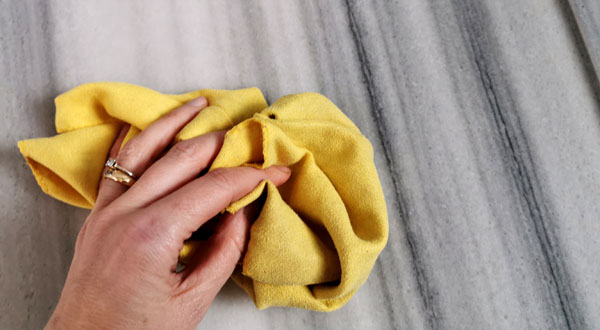 Marble has been used for centuries as a decorative material – unlike the hard edgy look of polished concrete, marble is timeless, it can suit all styles of home, it is a luxury item and will never go out of fashion. We often get asked how to clean marble: read our guide below for best practices.
Marble is porous
Marble is a porous material, and much more porous than other common counter top materials such as engineered stone (or 'quartz' as it's commonly known). This means it can stain. And the area of your home where most staining is likely to occur is in your kitchen. But that doesn't mean you can't use marble if you follow a few simple steps and you are consistent in your approach. With these steps, you are much more likely to prevent scum build up, wine stains or marble etching and help ensure that the marble retains its natural beauty for longer and therefore the need for professional restoration is prolonged.
Marble worktops and coffee tables
Initial steps – Whilst many worktops are sealed in the factory prior to installation, your marble surface must be sealed by a professional once it has been installed. If not sealed correctly, any acidic products such as red wine, coffee, lemon juice and cooking oil can seep into marble and make it almost impossible to remove. This should always be done by a stone professional such as by Stone Design London, but if you are determined to seal it yourself, always read the manufacturer's warranty and instructions, and contact the manufacturer prior to application if you are unsure or need clarification on anything. And it doesn't stop there. Sure, sealing the marble initially will help enormously, but sealing it every six months to one year depending on the stone used is optimal to maintain a protective surface. Unfortunately, even with this protocol, marble will not be 100% stain-proof, but it will make it stain-resistant.
Daily – Acid is marble's worst enemy, so it goes without saying that you should always use a chopping board for chopping acidic items such as lemons and tomatoes. If you do spill liquids such as wine, spirits, fizzy drinks, fruit juice, cooking oil, coffee or tea, act quickly and wipe off with warm, soapy water, a neutral detergent (pH7) or a stone-friendly cleaner, and thoroughly dry the surface with a soft absorbent cloth. You could then buff with a soft cloth such as a duster to remove smears. Bear in mind that regular household cleaner will probably contain acid, and some more natural alternatives may contain vinegar, both of which will etch your marble, so keep well away. With marble furniture, the same rules apply, so try and get into the habit of using coasters.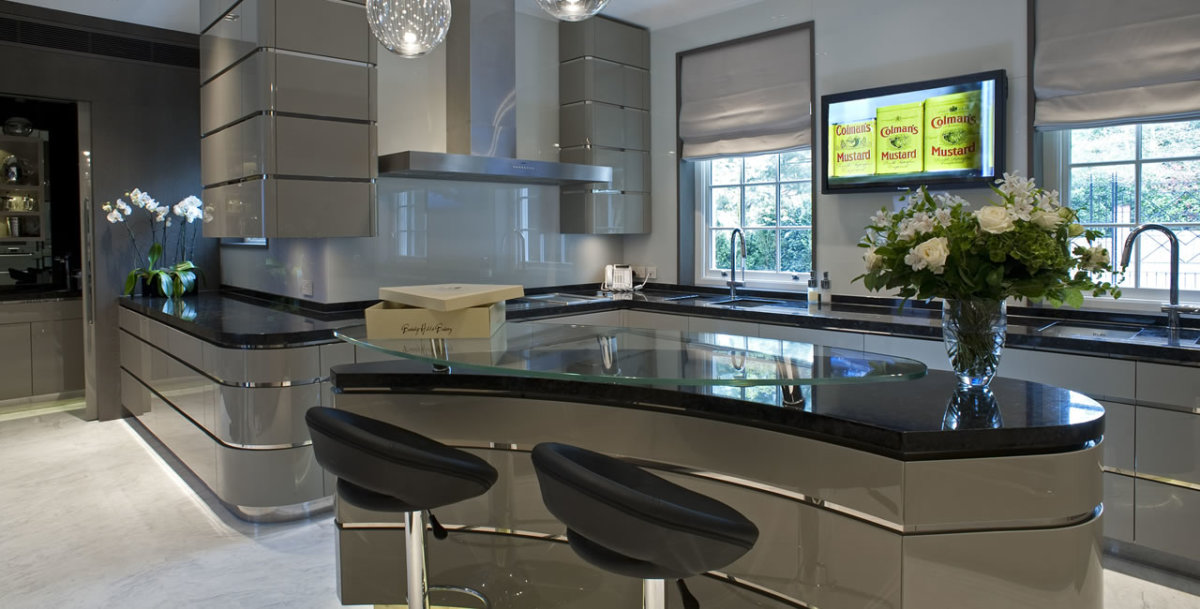 Flooring
So how can we protect flooring? The same rules apply as to all other marble surfaces, so avoid contact with any acidic substances which will etch the surface and cause serious damage.
Note: There are 2 finishes for marble flooring: honed marble which has a smooth surface with little or no light reflection (matt look), often the preferred option as it requires much less maintenance than polished marble and also likely to be less slippery. The concern with honed finish marble is not so much to protect its shine but rather to protect against infiltration of water, dirt, stains and slipping. The chief concern with a polished finish is that heavy foot traffic can abrade the natural polish of a stone over time and any scratches will be more visible than on honed finish.
Initial steps – Once installation is complete, the floor should be thoroughly cleaned by the stone fitter. It should be rinsed several times and allowed to dry. Once dry, one or two coats of a sealant should be applied as per the manufacturer's instructions to protect the stone and facilitate cleaning.
Daily – Sweep the floor to remove dust and debris which may scratch the surface. Avoid using a vacuum cleaner: dirt and sand being dragged around on the floor by a vacuum may do more damage than good. If there is heavy foot traffic, mop the floor daily with a suitable stone soap cleaner diluted in water as directed by the manufacturer; if there is less heavy foot traffic, once a week will suffice. On busy floors, using a floor buffer on a regular basis will remove smears and enhance shine.
Periodically – To remove heavy soiling, a rotary scrubbing machine may be used with a suitable nylon cleaning pad. Ideally a wet vacuum should be used to remove the soiled water which is more efficient than mopping. If necessary, a marble floor can be polished using several types of maintenance polishing systems such as the crystallization system, where a chemical reaction is instigated with the calcium in the stone to create a highly reflective finish. After a while it may become necessary to re-finish the marble floor in order to remove surface scratches and restore its natural shine. This task should only be undertaken by a specialist, such as by Stone Design London, who is trained in resurfacing marble flooring. This is also known as wet polishing – in simple terms, it means grinding down the surface of the stone by 2-3mm.
Walls/Cladding
To maintain wall panels, it is only necessary to wipe down the surface using a pH neutral cleaner. It is only necessary to carry this out annually or if a visual inspection determines it necessary.
What to do if you have a stain
For the below recommendations, ALWAYS test patch a discreet area of the stone prior to cleaning a larger area.
Food and other stains – OK, so you didn't catch that wine spillage on your new marble worktop or table during last's night's dinner party. Don't despair – not all is lost. For most organic food stains, the US Marble Institute recommends using a solution of 12% hydrogen peroxide and a few drops of ammonia which should draw out the stain from the stone. If you spilled anything oil-based like a vinaigrette or make-up, use a liquid cleaner that contains household detergent, mineral spirits, or acetone.
Correcting etching – For water spots and light scratches, try gently rubbing your marble with dry #0000 steel wool (which can be bought online or at larger D.I.Y. stores). Anything deeper than surface level scratches will require professional help, so do try and take care!
Removing soap scum – According to the US Marble Institute, to remove soap scum, use a non-acidic soap scum remover or a solution of ammonia and water (about 1/2 cup ammonia to a gallon of water). Frequent or over-use of an ammonia solution may eventually dull the surface of the stone.
If you have tried all of the above and your stain does not lift, it's now time to call out the experts, such as Stone Design London, who will look at the problem area and possibly resurface the marble.
Please note, the maintenance regimes in this article are a general guide only and it is always advisable to consult the stone manufacturer from where you purchased your stone, carefully check the manufacturer's instructions of your cleaning product, and remember that the frequency in cleaning your stone should be adjusted according to the stone used (as every stone has different characteristics and different porosity) and usage.
About us
Stone Design London specialises in supply and installation of natural stone in London and the surrounding area. If you are thinking of using marble or another natural stone for your house project, if you'd like a quote or want some advice about which stone to use, get in touch with us at info@stonedesignlondon.com or call us on: +44 (0)20 7688 8444. Follow us on Instagram @stonedesignlondon