For Architects and Designers:
We can coordinate installation, issuing valuations for the QS and ensuring production and site schedule work together
We communicate with the stone mason on a daily basis during installation
Throughout a project, we can deal with the client, designer/architect, main contractor (project manager, QS, site manager and site foreman)
If required, we can template and install under our project management service. We have our own team of fitters whom we have worked with for many years and whose speciality is high-end stone installation
We will visit the site and check the quality of the installation work, as well as check the progress of a job at least twice a week
We will ensure that production and installation is organized accordingly
We can issue valuations and attend any technical site meeting required
Our project management service can be combined with project consultancy service
Includes quality control of the stone work – manufacturing and installation stages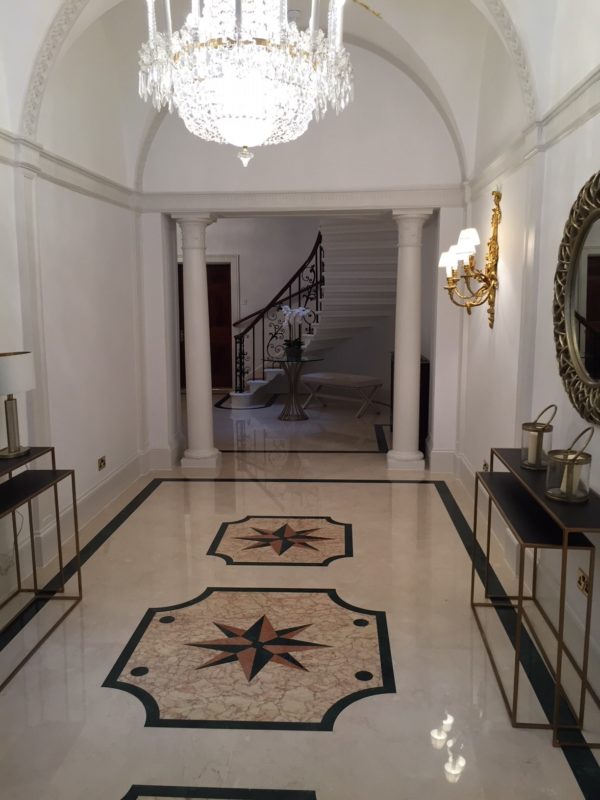 Consultancy
The company can act as client representative, creating honest and reliable communication between the supplier and the client (architect/designer or MC).
FOR ARCHITECTS AND DESIGNERS:
We can provide samples and technical information for all your stone requirements. We can help create beautiful book-matching options if applicable
We are also able to provide visuals and 3D sketches
FOR CONTRACTORS:
We can liaise with the design team and discuss on your behalf that the slabs, tiles, blocks are to their satisfaction. For example, we will look at vein direction, colour variation, how closely the actual stone matches the samples provided by us or others etc.
We can provide you with estimated quotes with short turnaround
We regularly report back to you on progress and ensure site schedule timelines are met
Project consultancy and project management includes this service but if quality control service is required on its own we are able to inspect the stone either as a slab, tile or block at the quarry, suppliers yard or as a finished item at the fabricators workshop.
We are able to provide this service all around the world.
We are also able to supply and install your stone. Where required, we can supply only or alternatively supply and install